A review copy was provided in exchange for an honest review.
Tell Me Lies

by Carola Lovering
Published by Atria Books
Published on June 12, 2018
Genres: Adult Contemporary, Contemporary
Pages: 384
Format: Hardcover
Buy on Amazon--Buy on B&N--Buy on Audible--Buy on iBooks
Add to Goodreads



Lucy Albright is far from her Long Island upbringing when she arrives on the campus of her small California college, and happy to be hundreds of miles from her mother, whom she's never forgiven for an act of betrayal in her early teen years. Quickly grasping at her fresh start, Lucy embraces college life and all it has to offer—new friends, wild parties, stimulating classes. And then she meets Stephen DeMarco. Charming. Attractive. Complicated. Devastating.

Confident and cocksure, Stephen sees something in Lucy that no one else has, and she's quickly seduced by this vision of herself, and the sense of possibility that his attention brings her. Meanwhile, Stephen is determined to forget an incident buried in his past that, if exposed, could ruin him, and his single-minded drive for success extends to winning, and keeping, Lucy's heart.

Lucy knows there's something about Stephen that isn't to be trusted. Stephen knows Lucy can't tear herself away. And their addicting entanglement will have consequences they never could have imagined.

Alternating between Lucy's and Stephen's voices, TELL ME LIES follows their connection through college and post-college life in New York City. With the psychological insight and biting wit of Luckiest Girl Alive, and the yearning ambitions and desires of Sweetbitter, this keenly intelligent and staggeringly resonant novel chronicles the exhilaration and dilemmas of young adulthood, and the difficulty of letting go—even when you know you should.
"Manipulation is not a bad word. Its not a cynical mind-set. It's a proactive approach to exploiting opportunities."
I will just be honest right out of the gate…. I did not like this book. I almost never write a review and actually despise the book and main characters the way I have for this novel.
I thought things would get better. When I began to feel the hate rising, I thought surely there would be some maturing, some self discovery, some growth, ect… but no. It literally never happened. In the end, Stephen – the ACTUAL WORST MALE MC I HAVE EVER ENCOUNTERED – hadnot changed at all. And Lucy, for goodness sake, did not grow A DAMN BACKBONE.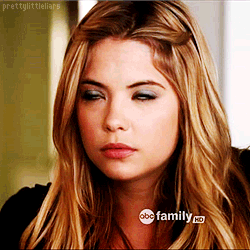 I have nothing good to report here. I just do not know what to say. This type of novel had the potential to be a great NA to Adult growth story, finding and losing love, finding ones self worth…. but no. The only thing that healed was the relationship with her mom. Even her eating disorder was still prevalent through the end. While the conditions in this book can be very realistic,  it doesn't change the fact that they were never overcome. Grow up. Mature. Recognize bad behaviors, for fucks sake.
I just do know what more to say. Terrible characters, irredeemable. No plot line to save the day. It felt like actual torture to finish this. I hate them so much. I'm just repeating myself now. Maybe we were meant to hate them, but I did not expect to hate them straight through to the last pages. I don't know if the author achieved her goal or not. I found nothing to like here, however I thin the author weaves a story well, and I would be open to reading something else from her.  I wont deny someone the opportunity if decent writing is there. But I just cant get with this.
The following two tabs change content below.
Florida girl. Mom and wife. Obsessed with all things horror. Lover of all things pop culture. Fangirl of too many fandoms to count. Reading is my passion and obsession, it's my mini vacations and relaxing getaways. Find me on Instagram (@itsportiasbooks) if you want to chat!