A review copy was provided in exchange for an honest review.
If You're Lucky

by Yvonne Prinz
Published by Algonquin Books
Published on October 20, 2015
Genres: Mystery, Contemporary, Young Adult
Pages: 288
Format: Hardcover
Buy on Amazon--Buy on B&N
Add to Goodreads



Is Georgia's mind playing tricks on her, or is the entire town walking into the arms of a killer who has everyone but her fooled?

When seventeen-year-old Georgia's brother drowns while surfing halfway around the world in Australia, she refuses to believe Lucky's death was just bad luck. Lucky was smart. He wouldn't have surfed in waters more dangerous than he could handle. Then a stranger named Fin arrives in False Bay, claiming to have been Lucky's best friend. Soon Fin is working for Lucky's father, charming Lucky's mother, dating his girlfriend. Georgia begins to wonder: did Fin murder Lucky in order to take over his whole life?

Determined to clear the fog from her mind in order to uncover the truth about Lucky's death, Georgia secretly stops taking the medication that keeps away the voices in her head. Georgia is certain she's getting closer and closer to the truth about Fin, but as she does, her mental state becomes more and more precarious, and no one seems to trust what she's saying.

As the chilling narrative unfolds, the reader must decide whether Georgia's descent into madness is causing her to see things that don't exist–or to see a deadly truth that no one else can.

"A remarkable page-turner . . . Keep[s] readers wondering, twist by twist, if Georgia's universe will simply burst apart." —Andrew Smith, author of Grasshopper Jungle
If You're Lucky has aspect of a psychological thriller and a mystery. at times, there seems to be a fine line between the two. George has all signs of being a relatively normal girl at first, but then suddenly becomes a very unreliable narrator.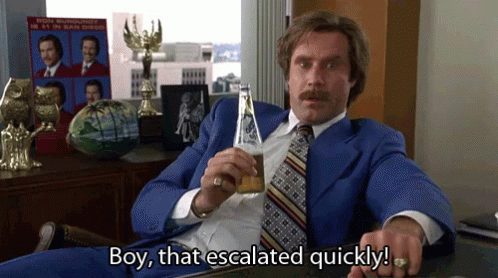 Like, there was a large part of the end where I was actually talking out loud to myself, saying "I have no clue whether she is crazy or right!!" I felt kind of crazy and paranoid just reading it. it was a strange time…. so I have to say, that aspect of the book was well written. It really got the feelings across very well. Though I do feel like she was lacking a bit in the personality department. I get that she was going through a lot of things, but that doesn't account for no personality. On the other hand we get to know her brother really well. But since he is the dead one and she is alive, that seems backwards.
Loss can do some pretty crazy things to people's heads. 
I really liked most of the characters, even though we didn't spend too much time with them. This book is really short, and I can't decide If I wanted more or not. In some cases, you want more because it's so good, but in this case more may have helped us get to know people better, or amp up her personality. At the same time, this story didn't need much more room to be told.
It focuses pretty well on mental illness, which the author speaks about at the end. Either way, I think this is a pretty decent, easy and quick to read young adult mystery.
---
WIN A COPY OF THE BOOK!
The following two tabs change content below.
Florida girl. Mom and wife. Obsessed with all things horror. Lover of all things pop culture. Fangirl of too many fandoms to count. Reading is my passion and obsession, it's my mini vacations and relaxing getaways. Find me on Instagram (@itsportiasbooks) if you want to chat!