A review copy was provided in exchange for an honest review.
This book may be unsuitable for people under 17 years of age due to mature themes, which may include sexual content, foul language, and/or graphic violence.
The Last Time We Were Us

by Leah Konen
Published by Katherine Tegan Books
Published on May 10, 2016
Genres: Contemporary, Contemporary Romance, Romance, Young Adult
Pages: 368
Format: ARC
Buy on Amazon--Buy on B&N
Add to Goodreads



A passionate summer love story about a girl, her childhood best friend recently released from juvie, and the small-town lies that have kept them apart. A teen romance debut with a dark edge.

Liz Grant is about to have the summer of her life. She and her friend MacKenzie are getting invited to all the best parties, and with any luck, Innis Taylor, the most gorgeous guy in Bonneville, will be her boyfriend before the Fourth of July.

Local teen convict released early.

Jason Sullivan wasn't supposed to come back from juvie. A million years ago, he was her best friend, but that was before he ditched her for a different crowd. Before he attacked Innis's older brother, leaving Skip's face burned and their town in shock.

"Everything is not what you think."

Liz always found it hard to believe what they said about Jason, but all of Bonneville thinks he's dangerous. If word gets out she's seeing him, she could lose everything. But what if there's more to that horrible night than she knows? And how many more people will get hurt when the truth finally comes out?

"You're the one person who believes in me."

Leah Konen's southern romance swelters with passion as it explores the devastating crush of lies, the delicate balance of power and perception, and one girl's journey to find herself while uncovering the secrets of so many others.
I went into this book having read the summary and wanting a nice contemporary.  Something to kind of bring me back to reality post lots of fantasy reads and this one sounded like a solid choice.  I enjoyed the read and surprised myself a little even.  It was a quick read for me and something I can see easily enjoyed on a relaxing summer day.
Liz is pretty relatable if a bit image obsessed at times.  She has some morals and beliefs she doesn't want to give up but at the same time she is willing to give up a lot to be "popular" in the dream summer she's planned out.  This includes becoming the girlfriend of the most popular guy in school, Innis Taylor, and she is already well on her way to making it happen.  Then her childhood and ex-best friend, Jason Sullivan, shows back up in town released early from juvie.  The guy her hopeful boyfriend hates.  The whole town hates really.
Innis, I wasn't sure what to make of him at first.  He came off a bit conceited and like a stereotypical rich guy jerk with anger issues.  He did grow on me at some parts but he is quick to temper and doesn't have the best control and personally that doesn't appeal to me.  He was a bit predictable at times but he also surprised me as well so it kind of evened off.
Now Jason I wasn't sure if I'd like his character going in.  He is angsty for sure and cryptic about the truth.  They hadn't been friends when it happened, he'd dumped her for the "cool kids" well before he ended up in juvie and at first he seemed to want to be her friend again like old times because he had no one else willing to give him a chance.  It seemed at first to me like a fall back option and I'm never a fan of being a second pick or back up.  Here again Liz shined for me because she called him out of just that.  She calls him out on a lot actually which might be why I liked her as much as I did.
There is plenty of drama though, not just with the forbidden friendship and love triangle type vibe but small town drama.  Southern small town drama to be more precise and as someone who was raised in a small town in the south where people had their mind made up about you prior to having met you I could see it all perfectly.  Once a reputation is tanked it's hard to regain in.  And when it's a "someone" in the town, you know the ones who own or have their name on everything, it blows up supernova style.  The truth isn't always important only the most popular opinion of the facts that makes the rounds matters.  Perception is all that matters.  People will shun you!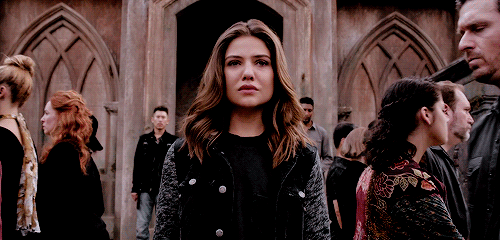 Konen also manages to tie in the very real aspect of parents trying to live their child's life for them.  There is a fine line between helping your child succeed and trying to force them down a path they want no part of for your own gain.  Face it parents aren't free of peer pressure.  I know, peer pressure led to a very awkward and out of the blue conversation between my mother and I on 'what boys want' that never needed to happen at that time; though that memory is still a hilarious thing I look back on.  The story also displays sex and ones first time, in different lights, in a realistic yet not graphic way that I don't see much when reading so kudos for that.
Overall the characters were fun for me, all flawed-seriously everyone was, but the pacing and writing style worked nicely to blend the characters and the plot along while including some genuine moments for the reader to relate to.  I enjoyed this and would recommend it for any contemporary lover looking for a quick read.
The following two tabs change content below.
Eve Langell
Obsessed with all things books/TV/Movie and proud of it! Born a Navy brat but ended up settled in the South where 2 of the 4 seasons are described as "the surface of the sun" Dispatcher by day and aspiring author by night. Always with a book within reach!
Latest posts by Eve Langell (see all)