A review copy was provided in exchange for an honest review.
The Rose and the Dagger

by Renee Ahdieh
Series: The Wrath and the Dawn #2
Published by G.P. Putnam's Sons Books for Young
Published on April 26th 2016
Genres: Action & Adventure, Fantasy & Magic, Retelling, Romance, Young Adult
Pages: 432
Format: Audiobook, eBook, Hardcover
Buy on Amazon--Buy on B&N--Buy on Audible
Add to Goodreads



The much anticipated sequel to the breathtaking The Wrath and the Dawn, lauded by Publishers Weekly as "a potent page-turner of intrigue and romance."

I am surrounded on all sides by a desert. A guest, in a prison of sand and sun. My family is here. And I do not know whom I can trust.

In a land on the brink of war, Shahrzad has been torn from the love of her husband Khalid, the Caliph of Khorasan. She once believed him a monster, but his secrets revealed a man tormented by guilt and a powerful curse—one that might keep them apart forever. Reunited with her family, who have taken refuge with enemies of Khalid, and Tariq, her childhood sweetheart, she should be happy. But Tariq now commands forces set on destroying Khalid's empire. Shahrzad is almost a prisoner caught between loyalties to people she loves. But she refuses to be a pawn and devises a plan.

While her father, Jahandar, continues to play with magical forces he doesn't yet understand, Shahrzad tries to uncover powers that may lie dormant within her. With the help of a tattered old carpet and a tempestuous but sage young man, Shahrzad will attempt to break the curse and reunite with her one true love.
To say that The Rose and the Dagger was one of my highly anticipated reads of 2016, would be putting it lightly.
So when an early review copy landed on my doorstep, I was ridiculously over the moon and completely overcome with happy feels.

This book went with me EVERYWHERE.
On the Bus when I went to NYC:
To work:
And to bed, naturally:
I could not put this book down.
And now, I get to share with you my non-spoiler-y written and Gif-y review.
Let me share all the feels with you!
Here's my quick-fire review that I posted on Goodreads right after I finished:
Upon finishing the last page, I find that I am utterly speechless.
This book was brilliance in the form of 416 pages.
This is exactly how you write a sequel.
This is by far the best thing I've read this year; I wish I could go back an reread it again for the first time.
For those of you who are waiting for this release: THIS BOOK IS WORTH THE WAIT.
I am in awe of Renée Ahdieh. The Rose & the Dagger was an amazing story that I hope everyone gets to experience.
Give it all the stars!
—
Now, here's my gif review:
Time to get Gif-y with it…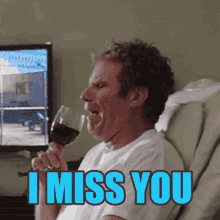 So there you have it.
I ran the gamut of feels with this book, but in the end, it was all worth it. 
5 HUGE GLOWING STARS!
The following two tabs change content below.
D.C.-born; Brazil-raised. Pasta aficionado, accidental comedian, road-trip warrior, sports junkie, lipstick collector, & Pocket Jamie handler. You can find Steph multi-tasking all of the things.
Latest posts by Stephanie (see all)