The 100

by Kass Morgan
Published by Brown Books for Young Readers, Little
Genres: Science Fiction, Young Adult
Format: Paperback
Buy on Amazon--Buy on B&N
Add to Goodreads

New York Times bestseller The 100--now available in a paperback boxed set!

For centuries after a nuclear war destroyed the Earth, the human race has lived on spaceships far above the radioactive surface. Now, for one hundred juvenile delinquents, it's time to return home. Their mission: recolonize the savage land. The future of humanity rests in their hands.

Read the series that inspired the hit TV show. The 100, Day 21,and Homecoming are gathered together for the first time in this striking boxed set, perfect for fans and series newcomers alike.
So maybe you've heard of the book series The 100. Maybe you have watched the TV show. Well I am here to tell you that if you haven't, you absolutely should. RIGHT NOW. 
If you didn't already know, The 100 is based off of the book series set in the future, where earth has long been uninhabitable due to a nuclear war. The rest of humanity lives on a space station, but are quickly running out of resources. So they send 100 of their juvenile delinquents down to earth to find out if it is safe to go back and begin to recolonize. No one has any idea whats in store for them
Once they landed, things got out of hand really fast. Where do they go? What do they do? WHO'S IN CHARGE?!
The 100 gives us everything we could want in a dystopian television series.
There are absolutely brutal fights. There is blood. There is WAR.
There is friendship. AWWW.
There is love. Love TRIANGLE? #Bellarke Wait….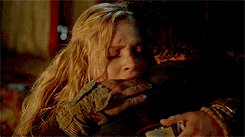 But!!!……View Spoiler »Oh. Nope. Not Anymore. BYYYEEE FINN.


« Hide Spoiler
OH. WAIT. What's this???
WWHHHAAATTT????? Love triangle back. Very unexpectedly back. #clexa Let's go ahead and give props to The 100 for taking this young adult story there. Just throw that diversity all up in there. YYYAAASSS!
We also have a cast full of characters that you will love, or love to hate. I personally adore Clarke and Bellamy, but I also love how strong some other people have become, and how much some people changed, such as Ocatvia. Oh, and Lincoln. And Octavia and Lincoln.
Then there are those that you just HATE.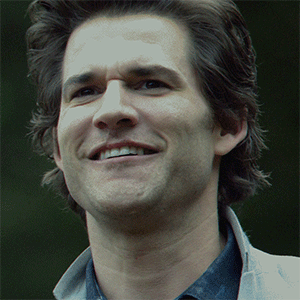 Then, there are people who shock you so much that you aren't even sure how to feel anymore and they rip your heart out….
I know Im not the only one that gained SERIOUS TRUST ISSUES because of Lexa….
I mean…. WHAT??!!!! HOW COULD YOU, LEXA!?
But you know what they say…. (well, what Lexa says…)
So hey, stab me in the heart and then for good measure, lets do it a second time…
Why Clarke, why??!!!! NOOOOOOOOOOOO!
*insert me crying like a lunatic*
This show has all the action, all the insanity, all the bloodbaths, and all the feels.
Season 3, what will you do to me? oh, and please GIVE ME MORE BELLAMY!
FOLLOW THE TOUR!
Week 1:
1/18: Once Upon A Twilight – Q&A w/Kass Morgan
1/19: Don't Fold The Page – Review (The 100)
1/20: No BS Book Review – Getting' GIFy With It!
1/21: The Irish Banana Review – The 100 Inspired Makeup
1/22: Paperback Princess – Review (Day 21)
Week 2:
1/25: Swoony Boys Podcast – Interview w/Clarke & Bellamy
1/26: BooksABlog – If I Were Part of The 100
1/27: Fangirl Confessions – Review (Homecoming)
1/28: Reading Teen – Why Bellarke Are the OTP
1/29: Bookiemoji – Kass Morgan Guest Post
The following two tabs change content below.
Florida girl. Mom and wife. Obsessed with all things horror. Lover of all things pop culture. Fangirl of too many fandoms to count. Reading is my passion and obsession, it's my mini vacations and relaxing getaways. Find me on Instagram (@itsportiasbooks) if you want to chat!